THE BEST SNOWBOARD TRICKS OF ALL TIME
1. Triple Cork 1440
The triple cork 1440 is one of the coolest snowboard tricks around, and just about all of the world's best snowboarder's can land this trick, this trick is called a triple cork 1440 because you spin 1440 degrees(four 360's)in the air and you go off axis three times that is why it is called a triple cork, it was first landed in 2006 by Torstein Horgmo, and today he is still one of the world's best snowboarder's.
2. Quadruple Underflip 1620
The quadruple underflip 1620 is a snowboard trick that has only been landed by Max Parrot, an underflip is basically a backflip with a frontside rotation, this trick is mostly done with a frontflip instead of a backflip but you can change the rotation, Max first landed it in April of 2015 but then when X Games Aspen 2017 came around he landed it in the X Games Aspen Snowboard big air and got first place.
3. Quadruple Cork 1800
The quadruple cork 1800 is like the triple cork 1440 but instead of spinning three times off axis you spin four times off axis, and you spin 1800 degrees(five 360's), This snowboard trick was first landed in April of 2015 by Billy Morgan, but later on it was landed by Marcus Kleveland, and Marcus Kleveland landed the trick three times, he landed it his first time when he was 16 years old and the second time when he was 17 years old and the third time was in the X Games Aspen 2017 Snowboard big air and he won second place, and he made history because it was the first quad cork 1800 performed at X Games.
4. Cab Triple Cork 1440 in Halfpipe
The triple cork is a pretty cool trick in the air but then someone took the trick to the halfpipe and shawn white tried this trick in February of 2014 and failed, but then Yiwei Zhang a chinese snowboarder lands the cab triple cork 1440 in the halfpipe for the first time in April of 2015 and it hasn't been done since.
5. Backside 1260 Off Heels
The backside 1260 off the heels was a snowboard trick done by Sage Kotsenburg in a slopestyle competition and it was the first one ever done, the backside 1260 off the heels is really hard because he was starting the trick off the doing it the hard way because most riders just start spin tricks off of there toeside edge which makes it easier to do.
6. Triple Rodeo
The triple rodeo is a really cool flip trick that was done back in December of 2011, and it was the first one ever done by Billy Morgan, a rodeo is backflip with 540 degree rotation and Billy Morgan did three of those in the air.
7. Backside Triple Cork 1440 Nose Grab
This Snowboard trick done by Seppe Smits a belgian snowboarder really did something creative with the triple cork but really you can do all sorts of flip and grab and cork combinations but Seppe Smits did a backside triple cork 1440 and added a nose grab and just even doing a trick combination like that can be enough to put you in first place in a slopestyle competition or a big air competition.
8. Backside Quadruple Cork 1980
This snowboard trick is definitely the biggest snowboard trick by far right now and that has only been landed by Yuki Kadono a Japanese snowboarder,  and he was the one that decided to push the limits to land this trick in May of 2017, this trick is a quad cork 1800 with an extra 180 degree rotation, and this is the world's biggest snowboard trick right now because a quad 1800 is already extremely hard to do and adding on an extra 180 makes it even harder.
9. Double McTwist
The Double McTwist is a snowboard trick is a world first that was done in the halfpipe by the legend Shawn white in the 2010 Vancouver Winter Olympics, the McTwist is a forward flipping backside 540 in a halfpipe or quaterpipe, the trick originated from the skateboarder Mike McGill in a skateboard vert ramp.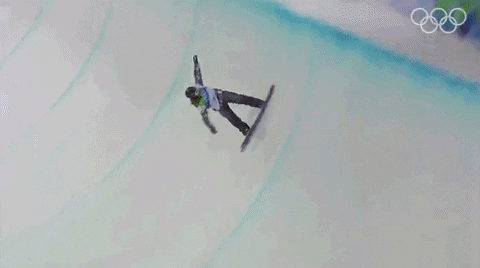 You might also like these sports articles below
Is A Speed Flex The Best Helmet To Use In Football?
Random articles below